Why Choose Us
About Us
Marjan Yousefi, M.D. is a board-certified dermatologist and Fellow of the American Academy of Dermatology. Her practice focuses on adult and pediatric dermatology, dermatologic surgery, and cosmetic procedures to enhance the skin.
Dr. Yousefi received her dermatology training at the Geisinger Medical Center, and completed a Melanoma Fellowship at the Washington Cancer Institute. Dr. Yousefi obtained her medical degree from the George Washington University Medical Center, and completed her undergraduate studies at the George Washington University as well, during which she spent one-year at Oxford University.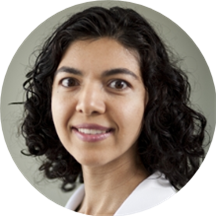 Testimonials
Our Clients Say
I couldn't be happier with the results. I have my skin and my confidence back! Everyone at the clinic have been so efficient and friendly, making me feel very comfortable.
I am very satisfied with my experience. I just got done with my acne treatments and my face looks flawless. The staff and nurses were very friendly and informative.
I go there regularly for my psoriasis and have always had wonderful customer service. The staff at the clinic were all very friendly and professional!