Fast Laser Hair Removal in Vienna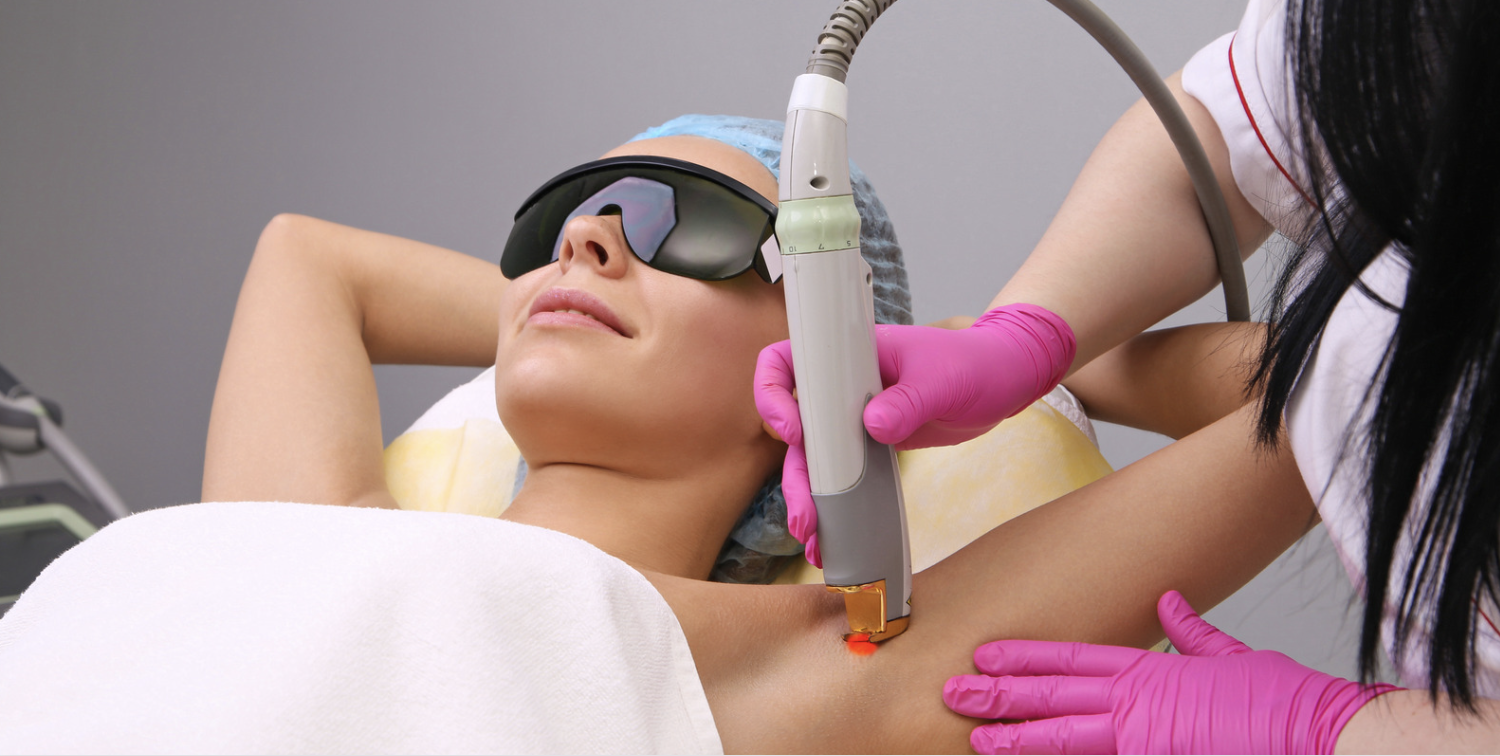 Unwanted hair can be embarrassing and often difficult to manage. Constant shaving, waxing, and plucking can become tedious, and quite frankly, all of those methods are time wasters. What works safely and efficiently is fast laser hair removal. 
Why Should I Choose LHR?
Fast laser hair removal, or LHR, is long-term if the not permanent solution to getting rid of unsightly hair. It is a low-maintenance treatment with minimal side effects and little to no downtime needed for recovery. 
Sessions are quick and can be done in less than a few minutes, depending on the area(s) you are treating. If you're familiar with waxing or tweezing, then you know about pain! LHR is also much less painful than other hair reduction methods. 
Because LHR targets melanin or pigment found in hair follicles, it allows for precision when targeting specific areas. If you are searching for a convenient method of removing unwanted hair, you cannot go wrong with fast laser hair removal. 
How Do I Need to Prepare?
Yes, you should take time to prep. This is a great time to pamper your skin by using a gentle cleanser, applying moisturizer, and wearing sunscreen. Make it a priority to follow all prep instructions given to you by your provider. 
What Should I Expect During a Session?
Before your LHR session begins, a topical anesthetic will be applied to the treatment site. Once it takes effect, you will be given goggles to wear to protect your eyes from the laser. 
A handheld device is moved along the site as your skin is pulled taut. Pulling the skin makes it easier for the laser to hone in on hair follicles. Once you are done, you're free to go about your day with very few restrictions. 
Are There Side Effects Associated With Treatment?
The most common are redness and swelling. These laser hair removal side effects are temporary and typically dissipate within a couple of days. 
Because your skin is sensitive, it is recommended you avoid strenuous activity for up to 48 hours. Sweating can introduce bacteria into your skin, and this can put you at risk for infection.  
How Many Sessions Do I Need for Sensational Results?
After your first LHR session, you can expect to see a 10% to 25% reduction in hair. Keep in mind, your results will be cumulative and noticeable after every session. 
For optimal results, most patients need between two to six sessions. There are experts who say you can speed up your laser hair removal results by gently exfoliating the treatment site one to three times a week. Just be careful if you have sensitive skin. 
Am I a Good Candidate?
While laser hair removal is suitable for all skin types and tones, those with light skin and dark hair will experience faster results. In general, as long as you are in good health with the desire to safely remove unwanted hair either in specific areas or all over your body, you're likely a great candidate.
Nearly everyone is eligible for safe LHR. To find out for sure, you need a consultation with a laser professional.
Where Is the Best Place to Go for Fast Laser Hair Removal in Vienna?
Choose the clinical and cosmetic dermatology practice of Dr. Marjan Yousefi. We have a team of experienced professionals who are truly dedicated to making sure you achieve results you'll love. Contact us at 703-255-5070 today to book your fast laser hair removal consultation and find out whether you qualify.