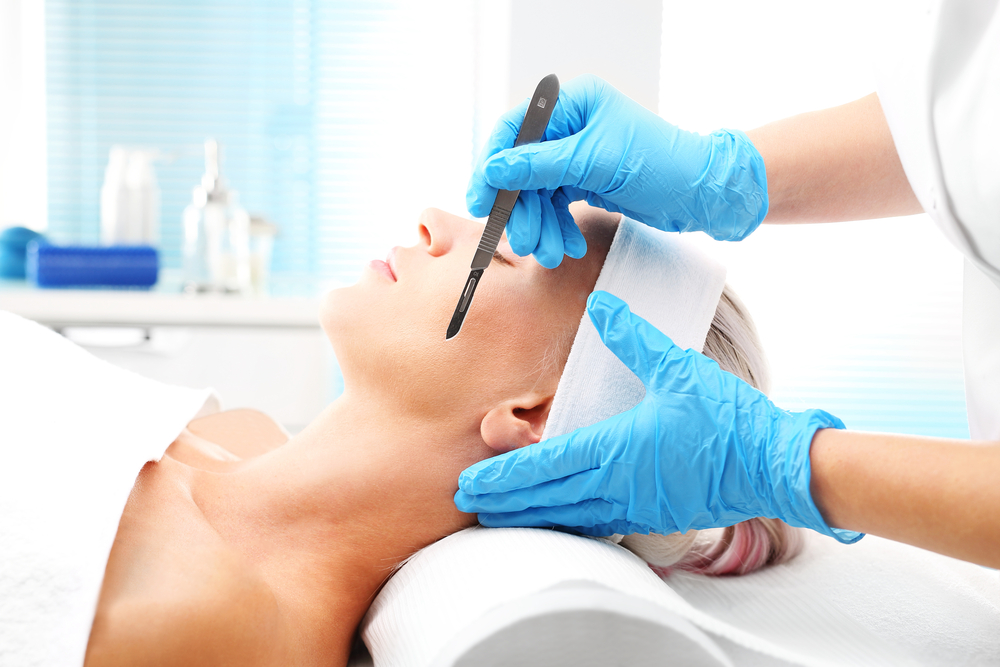 Every day, our skin is exposed to environmental agents and pollutants that can cause photodamage, signs of aging, and dullness.
Fortunately, dermaplaning is an in-office aesthetic treatment that removes unwanted build-up, promotes skin cell turnover, and repairs damage in under 30 minutes.
It's also able to eliminate fine hairs on the face, commonly referred to as peach fuzz, that are difficult to target with plucking, waxing, and laser hair removal.
If you are interested in a brighter and more radiant complexion, continue reading to learn all about dermaplaning.
What Is Dermaplaning?
Dermaplaning is a cosmetic treatment that uses a fine blade to exfoliate dead skin cells, fine facial hairs, and other skin debris.
The procedure is entirely non-invasive and non-thermal and an excellent way to refresh skin before a big event or special occasion.
What Are the Benefits of Dermaplaning?
When performed by a certified and experienced aesthetician, dermaplaning is an extremely safe and effective treatment. It is also very inclusive and well-suited to all skin types and tones.
Patients frequently seek dermaplaning to correct: Dullness, dryness, roughness, sun damage, hyperpigmentation, fine lines, wrinkles, and acne scars.
How Is Dermaplaning Performed?
Dermaplaning is an in-office treatment and utilizes a sterile blade that looks similar to a razor.
During the procedure, this instrument glides over skin at a 45-degree angle and removes dead skin cells, peach fuzz, and any other build-up that can make skin appear dull or aged.
The entire process usually takes 20-30 minutes and concludes with the application of a soothing product, like aloe, and a broad-spectrum sunscreen.
Is It Painful?
One of the key advantages of dermaplaning is that it is a quick and comfortable procedure. In fact, most patients find it to be painless and don't feel much more than some mild tingling.
Does Dermaplaning Require Any Downtime?
Dermaplaning requires zero downtime, which means you can undergo treatment and return to work and regular activities right away.
Ready to Take the Next Step? Call to Schedule a Dermaplaning Appointment Today
If you are considering dermaplaning, please call our office today to schedule a comprehensive consultation with one of our highly skilled and talented providers.