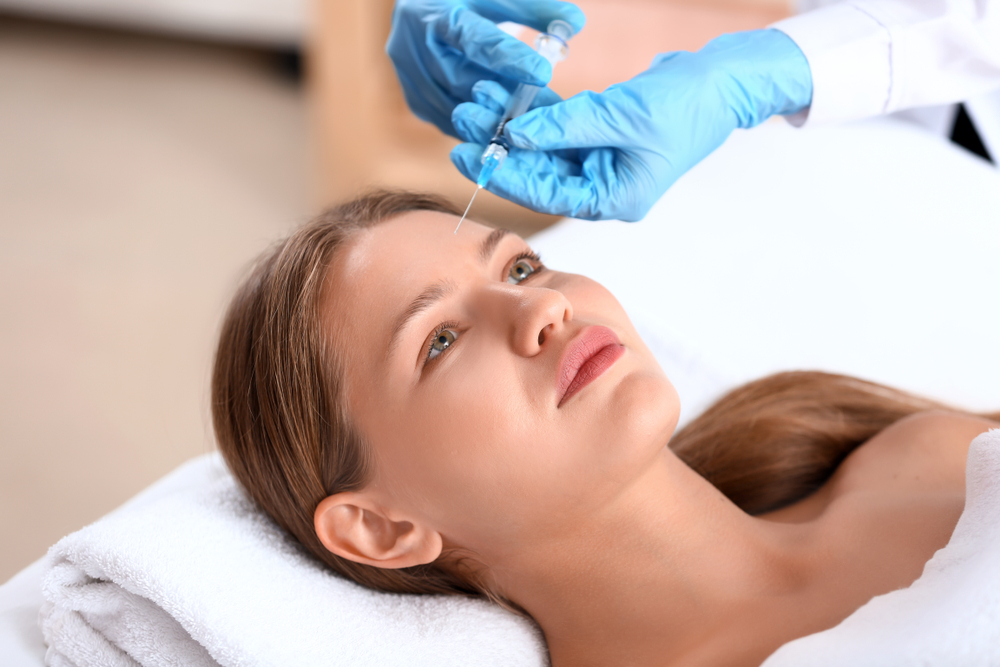 Tired of frown lines between your brows making people wonder why you're so upset and tired? Dysport can make those "11s" on your forehead disappear, reversing the aging process and restoring your youthful, happy glow.
What Is Dysport?
Dysport is a botulinum toxin injection similar to BOTOX that is used to treat moderate to severe facial lines and wrinkles between the brows to restore a more youthful appearance. Dysport injections are safely given here at our Arlington cosmetic dermatology office by a certified injector.
How Does Dysport Work?
Neurotoxins such as Dysport work o reduce wrinkles caused by muscular contractions. Dysport injections block nerve signals to prevent contractions, temporarily paralyzing and relaxing muscles which reduces the appearance of facial lines.
How Is Dysport Injected? Do Dysport Injections Hurt?
So that you don't get that frozen look and your results appear natural, our expert cosmetic professionals deliver your injection under the skin with precision to the targeted muscles.
While you may experience discomfort during Dysport injections, most patients find it is not painful. We can numb the area if necessary, so you enjoy a pain-free experience. The procedure takes less than 20 minutes.
When Does Dysport Take Effect?
Most people notice the effects of Dysport in as little as two days, which is slightly faster than BOTOX. Results will continue to improve over time, with full improvement of moderate to severe lines and wrinkles in two to three weeks.
How Long Do Dysport Results Last?
Generally speaking, results last up to five months, after which you will need more Dysport to maintain your more youthful appearance. Many factors determine how long Dysport results last, including the injection technique, dilution, and dosage.
The provider you choose for your injections is key to making your results last as long as possible, so it's essential to choose a skilled and trustworthy practitioner for your injections, such as Dr. Yousefi.
Get Started with Dysport Today!
When you're ready to rejuvenate your facial appearance without surgery, you need Dysport! Call us today at 703-255-5070 or book online, and say goodbye to frown lines tomorrow!