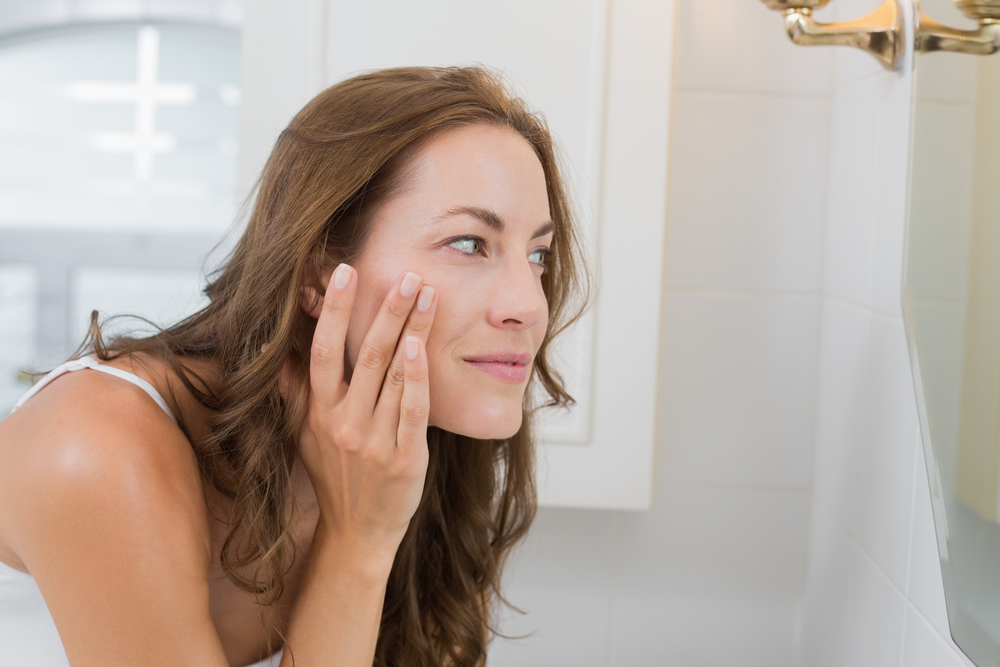 Halo is a brilliant new skin treatment, and the world's only hybrid fractional laser. Halo can help if your skin is displaying signs of aging and sun damage.
Finally, you can eliminate sun spots, fine lines, acne scars, and large pores, while also replenishing lost facial volume! This sensational laser truly provides rejuvenation like no other cosmetic treatment!
Why Choose Halo Laser Treatment?
Cutting-edge Halo is a high-tech treatment that takes care of numerous skin conditions all at once. You won't find any other laser treatment more effective at treating wrinkles and hyperpigmentation, as it boosts the collagen production in the treated area at the same time.
Even better, downtime is only a couple days. You can easily get Halo in Tysons Corner on a Friday, and be ready to work Monday morning.
What Does Halo Feel Like?
Almost all patients tolerate Halo well. You might feel a small amount of discomfort as the laser is passed over your skin, but no more than a slight sunburn.
Treatment is only about 45 minutes, and any swelling or redness only lasts for a couple days.
When Will I See Halo Hybrid Fractional Laser Results?
You begin to enjoy the results from Halo in only about two days. Hyperpigmentation from things like sun damage and acne scars start coming off your face.
After you've shed dead skin, your new skin is smoother, more radiant, and has a lot more volume. Your results continue to get better as months go on and your skin regenerates.
Am I a Good Candidate for Halo Laser Treatment?
If you're an adult over the age of 21, in general good health, and you're noticing the signs of aging, hyperpigmentation, or other skin issues, you are most likely an ideal candidate. A consultation with a Halo expert determines whether you're eligible for this remarkable treatment.
Dr. Marjan Yousefi knows every patient requires individual, customized care. That's why our clinic is passionate about providing superior results in skincare with Halo in Tysons Corner.
If you're interested in what Halo laser treatment can do for you, contact us today at 703-255-5070 to make an appointment. Find your natural glow with Halo in Tysons Corner!