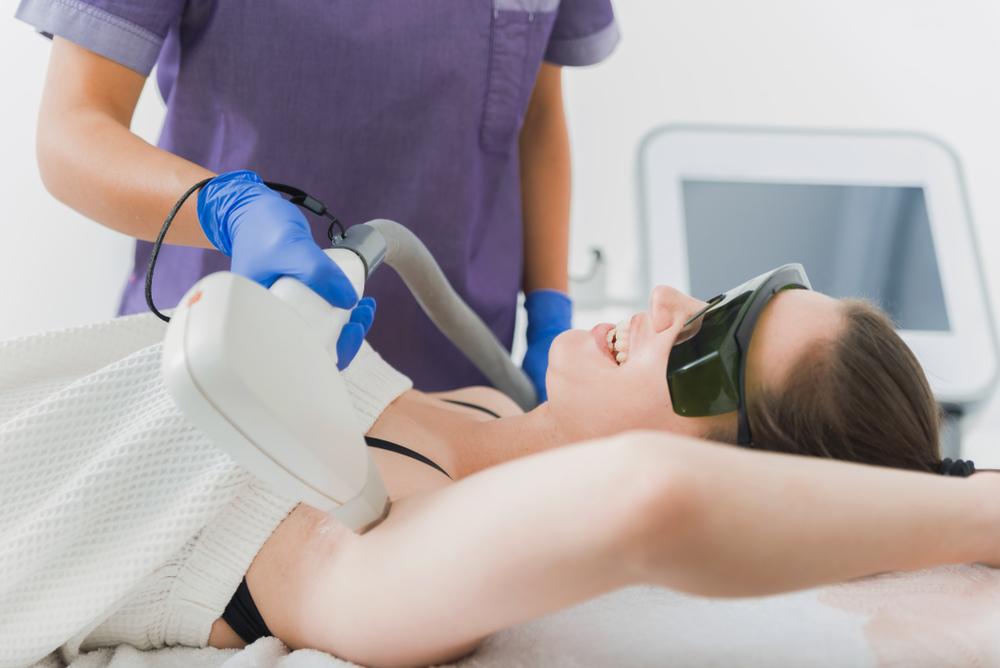 For many women and men, laser treatments in Northern Virginia offer a safe, effective, and non-surgical solution to a variety of cosmetic concerns.
They can smooth skin, diminish wrinkles, neutralize dark spots, zap pimples, remove tattoos, and eliminate facial and body hair.
With so many applications and benefits, you may be wondering which technology is right for you.
Continue reading to learn all about the different kinds of laser treatments, and their cosmetic and medical indications.
What Are Laser Treatments?
Laser treatments deliver light-based energy to target and correct an array of dermatological issues. They are noninvasive and require little to no downtime.
Types of Laser Treatments
Laser resurfacing treatments are designed to rejuvenate the face, décolleté, and neck by creating microscopic injuries in the skin.
This controlled thermal damage initiates a wound healing effect and stimulates collagen and elastin synthesis. Consequently, skin is remodeled from the inside out and produces a more youthful and vibrant appearance.
Pigmentary laser treatments target melanin in the skin or follicles and may be used for hair removal, sun spots, melasma, or other forms of discoloration.
Vascular lasers focus on hemoglobin found in red blood cells and can address broken blood vessels, cherry angiomas, and rosacea.
What Issues Can Lasers Address?
Laser treatments utilize cutting-edge technology to treat sun spots, fine lines, wrinkles, scars, rosacea, broken blood vessels, skin laxity, uneven tone, rough texture, congested pores, and acne.
They can also remove tattoos and eliminate unwanted hair from the face and body.
Which Laser Treatment Is Right for You?
Wondering which laser treatment is best-suited to your skin type, needs, and goals? Our highly skilled and experienced providers will evaluate your concerns and create a tailored-treatment plan–including the number of sessions you may need.
Learn More About Laser Treatments
If you are interested in learning more about our laser treatments, please call our office today to schedule a consultation with one of our highly skilled and talented providers.