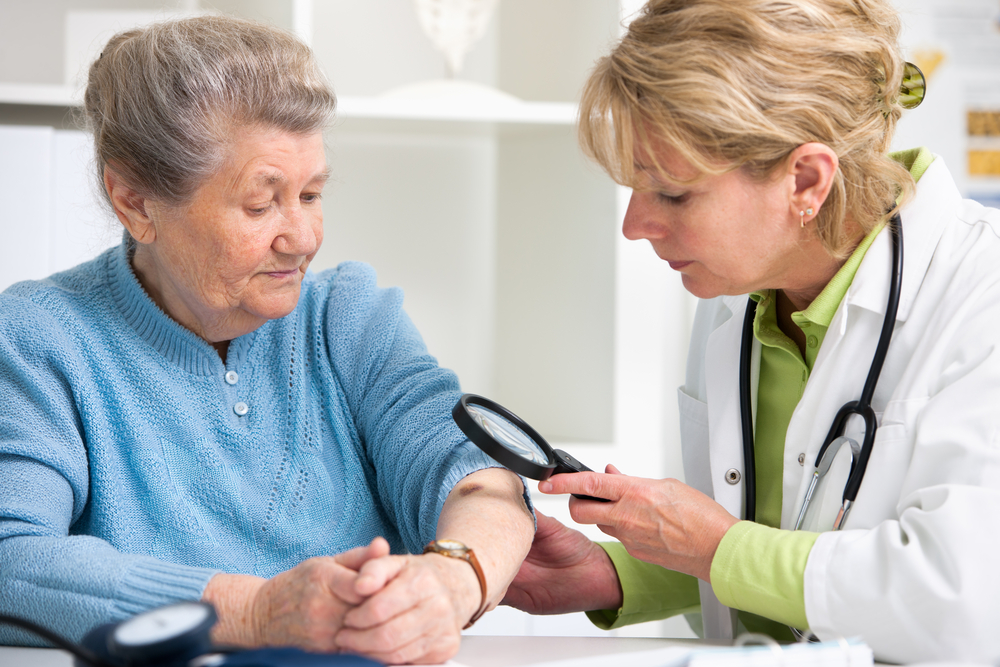 We are pleased to offer our patients comprehensive medical dermatology services and solutions for a wide range of skin conditions.
Our seasoned team of providers have extensive experience treating and managing acne, psoriasis, rosacea, skin cancer, warts, dry skin, eczema, and other dermatological issues.
Continue reading to learn more about our medical dermatology services.
Acne
Millions of men and women suffer from adult acne. By taking a holistic approach, we aim to target active blemishes and prevent future breakouts.
During your in-person consultation, we will develop a customized skincare routine to achieve a clear, even, and healthy complexion.
Psoriasis
Psoriasis is caused by the rapid proliferation of skin cells, which accumulate on the skin and create patches. Our seasoned team of dermatological providers can help you manage this chronic condition.
Rosacea
Rosacea is a common skin condition that may present with flushing, redness, pustules, papules, and visible blood vessels. It is typically localized to the face, but may extend to the chest and neck.
Skin Cancer
Skin cancer will affect one-in-five Americans during their lifetime. Fortunately, skin cancer is often highly-treatable when caught early.
An annual skin cancer screening with a board-certified dermatologist can help facilitate early diagnosis and assess your risk for basal cell carcinoma, squamous cell carcinoma, melanoma or another form of the disease.
Warts
There are a number of treatment options for warts, which are caused by the human papillomavirus.
Dry Skin
If you suffer from dry skin issues, we will carefully assess your concerns and offer personalized skincare solutions.
Eczema
Successful eczema treatment depends on identifying and controlling individual triggers. Our team can help you determine causes of your eczema and reduce flare-ups.
Excessive Sweating
Excessive sweating, also known as hyperhidrosis, can occur in the underarms, face, palms, and feet. For many patients, Botox injections offer a safe, effective, and quick treatment option.
Skin Tag and Mole Removal
We will carefully assess any growths or lesions and perform a simple removal when appropriate.
Cold Sores
Cold sores form as fluid-filled blisters around the mouth. A board-certified dermatologist can help you limit cold sore breakouts.
Genital Warts / HPV
Human papillomavirus (HPV) is a sexually transmitted disease. Depending on the strain, HPV can cause genital warts or lead to cervical cancer.
Keratosis Pilaris
Thisdermatological condition is characterized tiny red 'goosebumps' that show up on the face, arms, thighs and buttocks.
Learn More About Our Medical Dermatology Services
For additional information about medical dermatology services, call our office to schedule a consultation with one of our highly skilled and experienced providers.