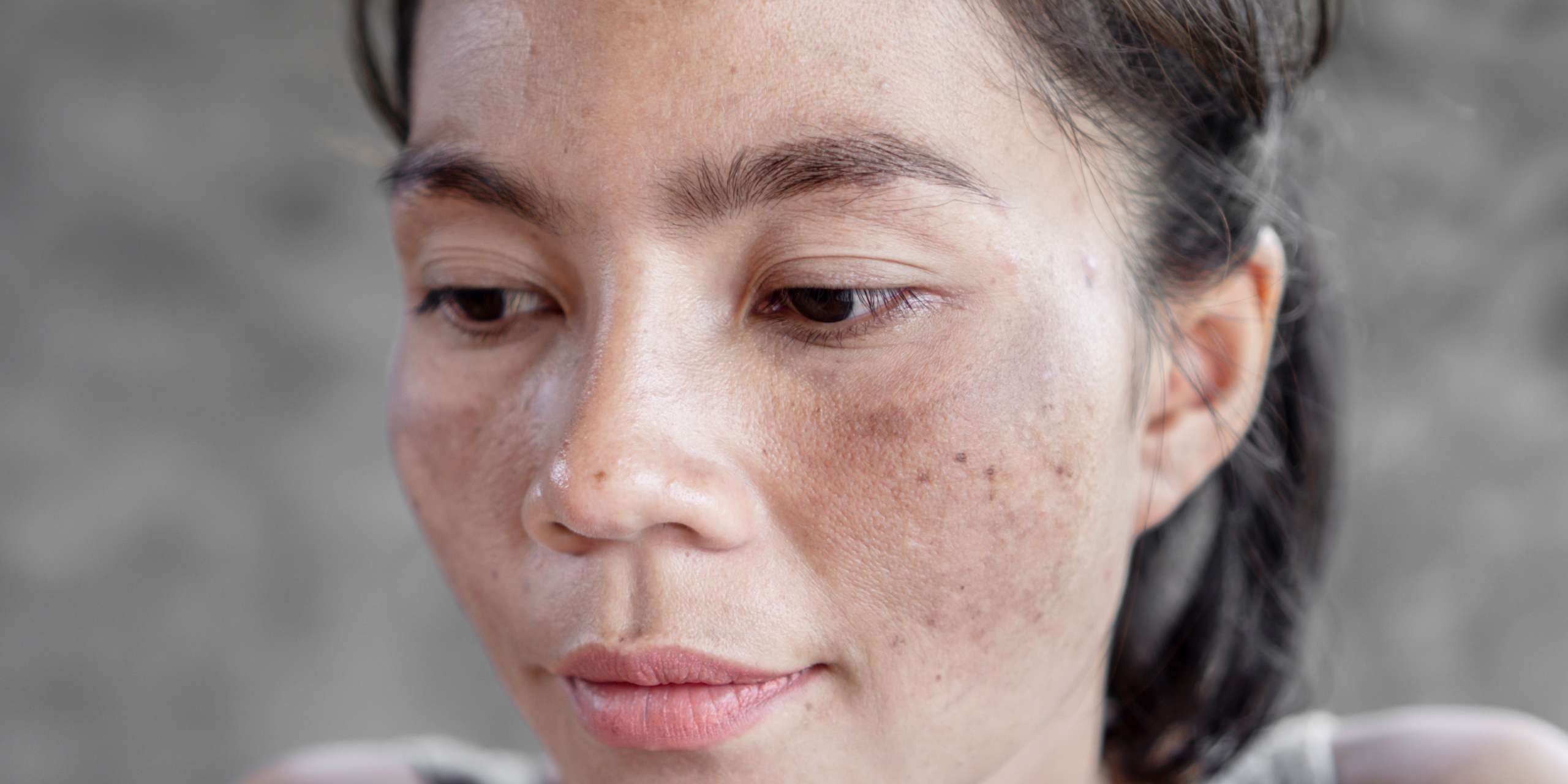 What Is Sun Damage?
Soaking up the sun during the warm months is nice, but not protecting your skin can lead to lasting sun damage. Caused by prolonged or excessive exposure to ultraviolet (UV) radiation from the sun or tanning beds, it can lead to fine lines, wrinkles, age spots, and loss of skin elasticity. Sun damage also increases the risk of skin cancer, including basal cell and squamous cell carcinoma. Keep reading to learn all you need to know from a board-certified dermatologist.
What Are Common Signs and Symptoms?
There are many telltale signs, including:
Fine lines and wrinkles, especially on the face, neck, and chest

Dark spots

Dry, rough, leathery skin

Uneven skin tone

Freckles
How Is It Treated?
Treatment depends on the type and severity of the condition. There are various options available to nourish, heal, and restore the skin. For example, topical treatments that are rich in retinoids and antioxidants. Additionally, prescription medications that contain hydroquinone may be used.
Cosmetic dermatology treatments to remove dark spots include:
Chemical peels to remove damaged skin cells

Microdermabrasion to improve skin texture

Laser therapy to target wrinkles and sun spots.
How Can I Prevent It?
There are several things you can do to protect your skin against the effects of the sun's harmful UV rays, including:
Wearing sunscreen with SPF 30 or higher, even on cloudy days

Avoiding tanning beds

Wearing protective clothing such as hats, long sleeves, and sunglasses that effectively block UVA and UVB rays

Drinking plenty of water to stay hydrated
Where Can I Get the Best Sun Damage Treatment in Arlington?
If you have signs of damage, rest assured that you aren't stuck with damaged skin forever. Rejuvenate and heal your skin with proven treatments from Dr. Marjan Yousefi. Get started by calling us at 703-255-5070 to schedule an appointment.