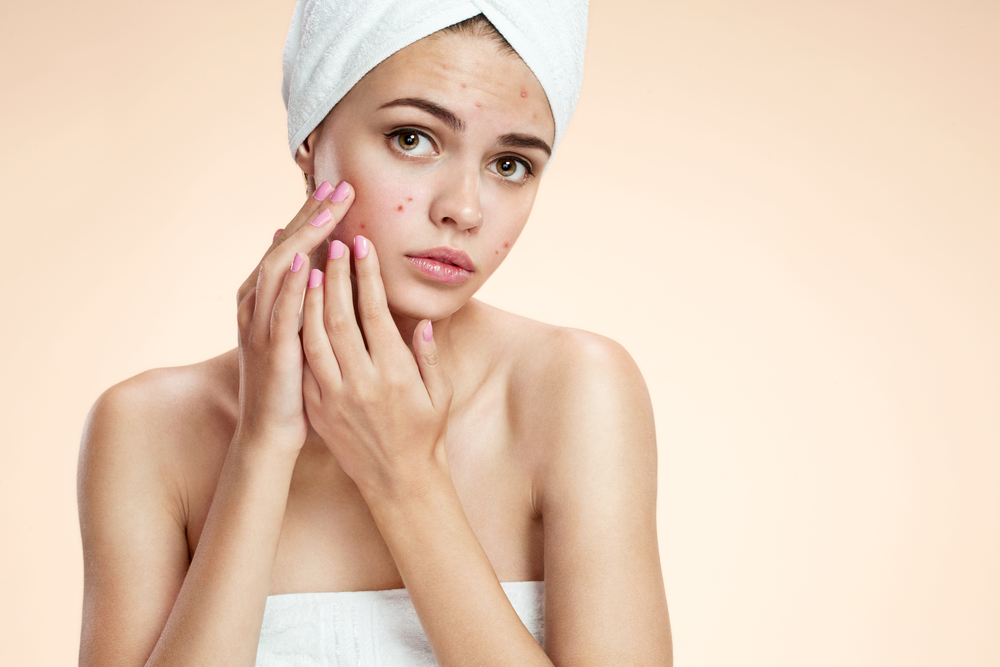 Acne can be extremely frustrating for many women and men. In fact, approximately 50 million Americans suffer from this skin condition.
Fortunately, there a variety of ways to combat active acne, prevent future breakouts, and achieve consistently clear skin.
If you would like to learn more about in-office acne treatments, read on.
Acne Treatments
We are pleased to offer a comprehensive approach to acne that includes at-home skincare solutions and in-office treatments.
These options seek to destroy p. acnes bacteria, deep clean pores, reduce inflammation, and shrink oil gland for a healthy andblemish-free complexion.
How Can Acne Treatments Reduce Breakouts?
There are several safe and effective laser acne treatments to consider.
Isolaz gently extracts pore-clogging debris with a vacuum mechanism. This is combined with light-based energy that targets and kills p. acnes bacteria.
The synergistic effects of Blue Light and Red Light Therapy ward off acne causing bacteria. They also offer anti-inflammatory properties to reduce swelling and soothe skin.
Photodynamic Therapy (PDT) consists of applying a topical cream, which is then activated by blue light. This process results in the destruction of p. acnes bacteria and miniaturization of sebum glands that produce oil.
It's important to note, that these acne treatments are typically performed as a series and may be combined with a specific skincare regimen.
Which Acne Treatment Option is Right for You?
The best way to determine which of these acne treatments is right for you is an in-person consultation.
During this appointment, one of our highly skilled and experienced providers will assess your concerns and develop a customized treatment plan based on a multitude of factors, including diet and lifestyle.
By taking a holistic approach, we are able to provide the best skincare solutions for clear, acne-free skin.
Suffering from Acne?
To learn more about acne in Northern Virginia and treatments that may benefit you, please call our office today to schedule a comprehensive consultation with one of our highly skilled and experienced providers.