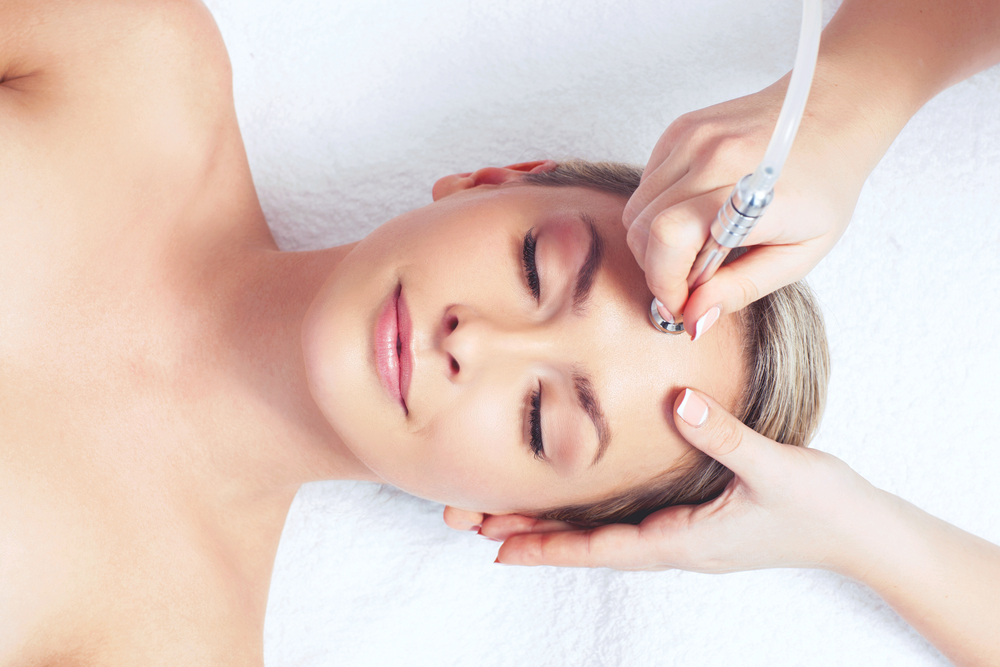 Like many women and men, you may look in the mirror and notice that your skin suddenly appears dull, dry, and uneven. You may also observe bothersome sun spots, wrinkles, hyperpigmentation, and acne scars.
If this sounds like you, then microdermabrasion can offer an ideal skincare solution.
To discover the benefits of microdermabrasion and learn if it's right for your needs and goals, read on.
What Is Microdermabrasion?
Microdermabrasion is a noninvasive treatment that gently sands away dead skin cells and removes the outermost layer of skin.
In doing so, it promotes cellular renewal, stimulates collagen production, and reveals a refreshed, smooth, and glowing complexion.
How Is Microdermabrasion Performed?
Microdermabrasion can be performed with a diamond tip or crystals.
Diamond tip microdermabrasion uses coarse particles to exfoliate skin, while crystal microdermabrasion sprays fine-crystals to remove dead skin cells and unwanted build-up. A vacuum mechanism is simultaneously employed to gently suction exfoliated debris.
Both variations of the procedure involve gliding a handheld device over the skin to provide thorough and even coverage. Patients may feel a slight roughness or tingling during treatment, but most individuals find it to be quite comfortable and relaxing.
What Concerns Can Microdermabrasion Treat?
Many women and men turn to microdermabrasion to revive dull tone and rough texture.
The treatment also has the ability to target a number of common skin concerns, including: Fine lines, wrinkles, sun damage, melasma, hyperpigmentation, age spots, sun spots, acne, enlarged pores, blackheads, acne scars, stretch marks, and unevenness.
When Do Results Become Visible?
Immediately after a microdermabrasion treatment, patients will be pleased to note that their skin looks brighter and feels softer and smoother. Improvement will continue in the coming days and weeks. Optimal outcomes are best achieved with a series of sessions.
Is There Any Downtime After Microdermabrasion?
Because microdermabrasion is noninvasive, nonsurgical, and non-thermal, it doesn't require any recovery or downtime. As such, women and men are able to go about their day as they normally would post-treatment.
Get Started with Treatment
If you are considering microdermabrasion, please call our office today to schedule a comprehensive consultation with one of our highly skilled and talented providers.