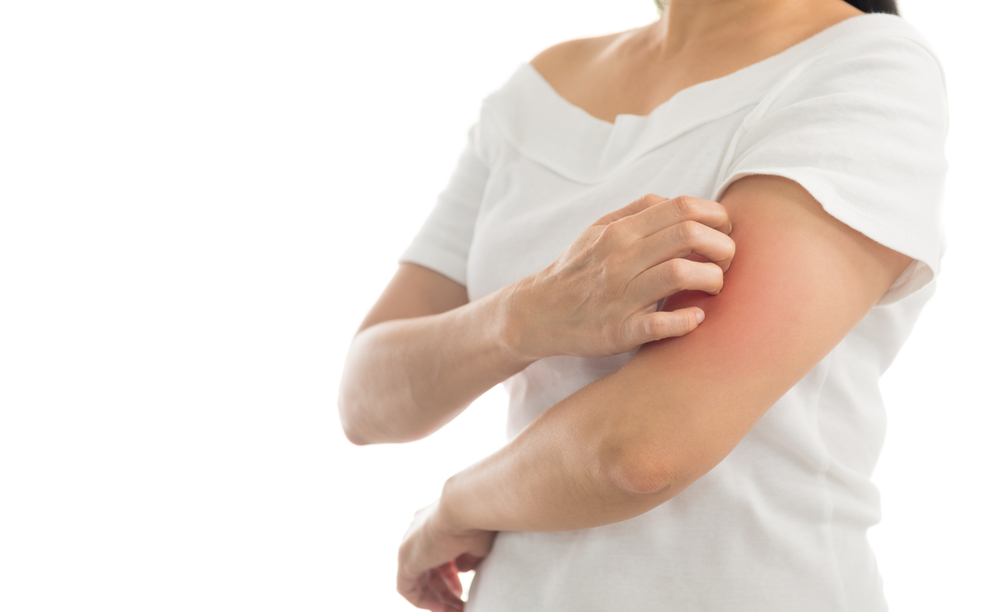 According to recent reports, psoriasis affects nearly eight million Americans. Although the condition manifests itself on the skin, frequently occurring on the scalp, knees, and elbows, it is a chronic autoimmune condition.
Psoriasis symptoms wax and wane over the course of a person's lifetime and can often be well-controlled by topical ointment and creams, oral medication, or laser treatments.
Continue reading to learn all about psoriasis, including causes, symptoms, diagnosis, and management.
What Is Psoriasis?
Psoriasis is a chronic condition in which skin cells grow more rapidly than normal and collect on the skin's surface to form red, scaly patches. Psoriasis is not contagious and believed to be caused by an immune system response.
There are five different types of psoriasis including plaque psoriasis, guttate psoriasis,
inverse psoriasis, pustular psoriasis, and erythrodermic psoriasis. Of these, plaque psoriasis is the most common and presents as white, scaly buildups of cracked skin that may bleed or itch.
Who Does Psoriasis Affect?
Psoriasis affects millions of Americans and is most likely to occur in individuals between 20 and 60 years of age.
Psoriasis Symptoms
Symptoms can vary depending on psoriasis type and may include:
Scaly patches that may bleed or itch
Small, red round spots
Red lesions that form in skin folds
White pustules or fluid-filled blisters, with associated redness
Severe redness across large areas of the body with skin shedding, severe itching, and pain
How Is Psoriasis Diagnosed?
Psoriasis is diagnosed by a board-certified dermatologist following a thorough medical history and physical examination.
Psoriasis Treatment Options
There are a number of ways to manage psoriasis symptoms and reduce flare-ups. Dr. Marjan Yousefi will carefully assess your condition and develop a customized treatment plan that may consist of:
Topical ointments and creams that help ease psoriasis symptoms and reduce occurrences
Oral medications which control psoriasis flare-ups and are often recommended for individuals who have not responded to topical treatments
Laser psoriasis treatments designed to slow the growth of skin cells, decrease flare-ups, and improve redness, cracked skin, and flaking
Learn More About Psoriasis
For additional information about psoriasis treatment options, please call our office today to schedule a consultation with board-certified dermatologist Dr. Yousefi.